Partners
Somerset CPAs and Advisors are hiring!
Somerset CPAs and Advisors will be at the All Majors Job & Internship Career Fair on September 14th. Stop by their table and learn more about our upcoming 2023 or 2024 Spring Internship and Full Time Staff Accountant positions!
Please visit their job postings on Handshake and apply by 8:00AM on September 16th to be considered for an interview. 
Their career opportunities are also listed at https://somersetcpas.com/careers/ If you have any questions please feel free to reach out to Recruiting@SomersetCPAs.com
The Scott College of Business could not provide as many opportunities for our students as we do without the generous support of many local, regional, national and international companies. This support comes in many forms; sponsoring many of our events and activities, providing guest speakers, providing internships and eventually providing full time employment for our graduates.
We would like to thank Somerset CPAs and Advisors for their continuing support of the Scott College of Business. Somerset CPAs and Advisors are one of the largest accounting and consulting firms in the Midwest, and provide the in-depth expertise expected from a larger firm with the personable approach of a local practice.
For accountancy majors, as an intern you will work alongside a team of tax experts and when appropriate, you may have opportunities to travel offsite and meet clients with their Assurance team. See what else Somerset CPAs and Advisors can do for you in their recruiting brochure.
For over 60 years, Somerset CPAs and Advisors has been guiding clients through the critical decisions that impact their financial health. Whether you are just starting out or overseeing a multi-million dollar corporation, Somerset is dedicated to looking after our clients' best interests and addressing their needs.
Encouragement
Some of our partners were asked to create a short video of encouragement to our students. These are their responses...
Destiny Davisson
Ascend Indiana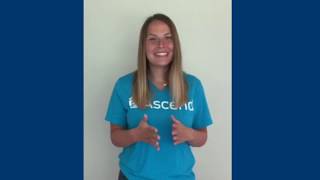 Destiny Davisson, Recruitment Manager at Ascend Indiana explains "Nothing good comes from your comfort zone."


Jessica Newman
Enterprise Holdings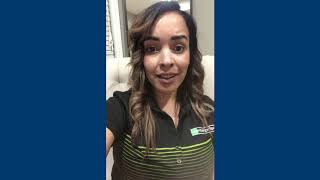 Jessica Newman, Group Talent Acquisition Manager at Enterprise Holdings explains that you need to stay positive and strong.


Kayla Boyll
North American Lighting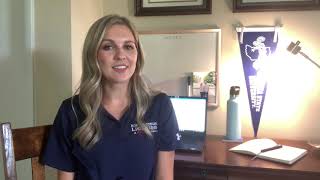 Kayla Boyll, Corporate Branding Specialist at North American Lighting explains how she uses an Accomplishment Log to help stay focused.


The videos can also be viewed as a YouTube Playlist
We would like to thank the following companies for taking part in this project...